EFFECTIVE DIGITAL MARKETING
Absolutely Dominate
Your Market!
Book a friendly, no hassle, marketing consultation
Submit Your Info to Get Started
We'll send you a link to our scheduling calendar.
Book Your Consultation Now!
Social media advertising is powerful!
Having managed literally millions of dollars on social media advertising for clients, we understand which strategies work and how to use them effectively to bring valuable results.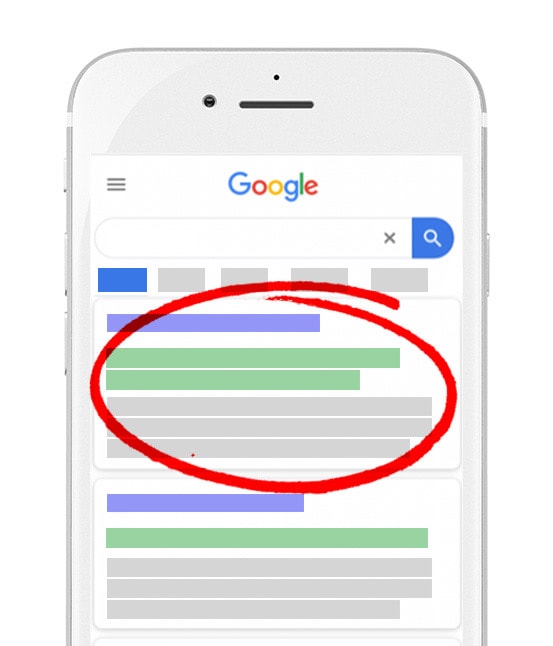 Targeted Social Media Ads
Social advertising is about much more than simply getting clicks to your website. It's about building powerful brand awareness and name recognition.
Having managed millions of dollars of advertising spend in social media marketing we have the experience necessary to set up and manage highly effective campaigns for your business.
We manage campaigns on many platforms including:
– Facebook
– Instagram
– Twitter
– Youtube
More….
Laser Targeted
With social advertising you have the ability to determine what demographics see your ads. From geo targeting to interest targeting, gender targeting, age targeting and more, your advertising can be laser focused!
Compelling Ads
Attention grabbing ads are a crucial element of a successful social media campaign. Successful ads grab attention, quickly educate and inspire action. We'll create winning ads for you.
Mass Brand Awareness
When it comes to brand awareness, social advertising is key. With social advertising, you have the ability to impact thousands or even millions of people with just one ad!
Smart Optimization
We make it easy for you to make smart optimizations. Your marketing coach will closely analyze your spend breakdown across the various ages, genders and interests and suggest optimizations based upon where we're seeing the best returns.
Social Advertising is Powerful!
Drastically increase brand awareness and sales!
Social Media advertising is extremely targeted, cost effective and perfect for building mass awareness about your products and brand. You have the ability to engage people who are likely to be interested in what you have to offer and even exclude those who are not likely to purchase.
Live Reporting App / Dashboard
No more waiting on reports… Get performance data in real time!
Our app/dashboard interfaces with platforms such as Google, Facebook,
Instagram and more to bring you campaign data in real time.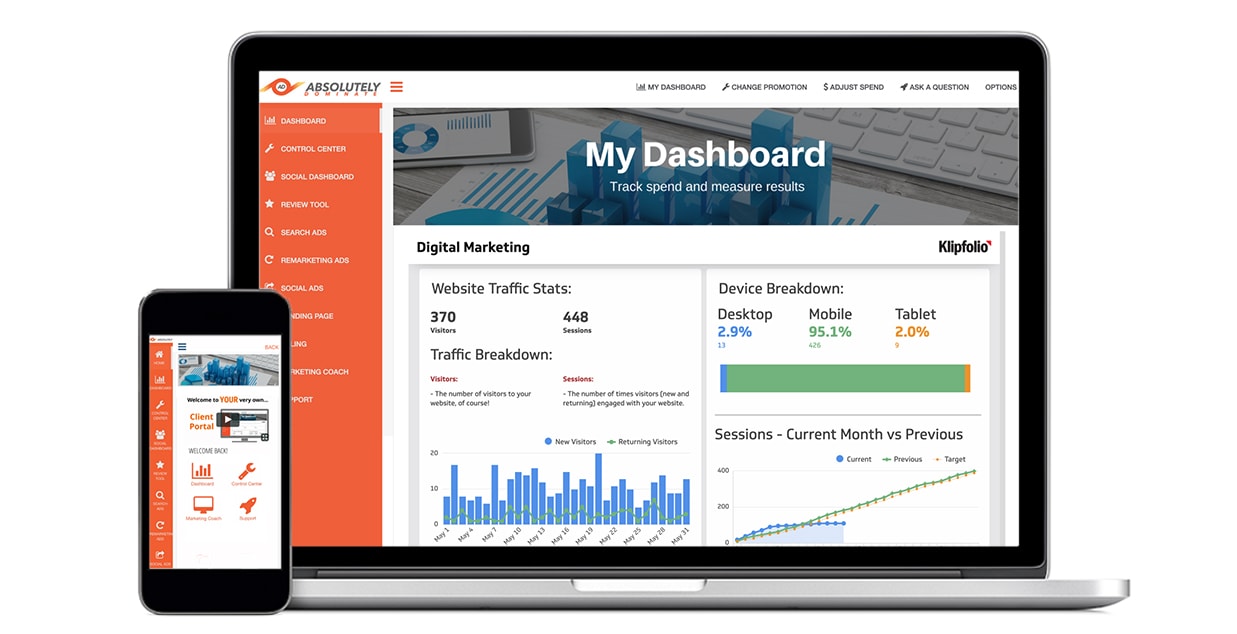 Live Reporting
Forget monthly or even weekly reporting! We give you our special app where you can track performance data in real time! Just open the app and there it is; all of the data for any date range you want to see.
View Custom Date Ranges
All of your reporting is live and easily accessible through the AbsolutelyDominate app. This includes all of your previous performance data as well. Just select the date range you want to see and BAM!
Insightful Spend Breakdowns
We break your spend down by age and gender so you can see exactly who is clicking on your ads. This helps us determine where your advertising dollars are best spent and helps us make smart optimizations as to where we allocate your ad spend.
Easy to Understand
We've worked very hard to make our reporting intuitive. Every metric is defined so you understand exactly what you are looking at. Our reporting dashboard also includes many helpful visualizations to help you digest your metrics.