EFFECTIVE DIGITAL MARKETING
Absolutely Dominate
Your Market!
Book a friendly, no hassle, marketing consultation
YouTube Advertising is extremely effective!
Having managed literally millions of dollars in paid advertising for clients, we understand which YouTube strategies work best for bringing valuable, measurable results.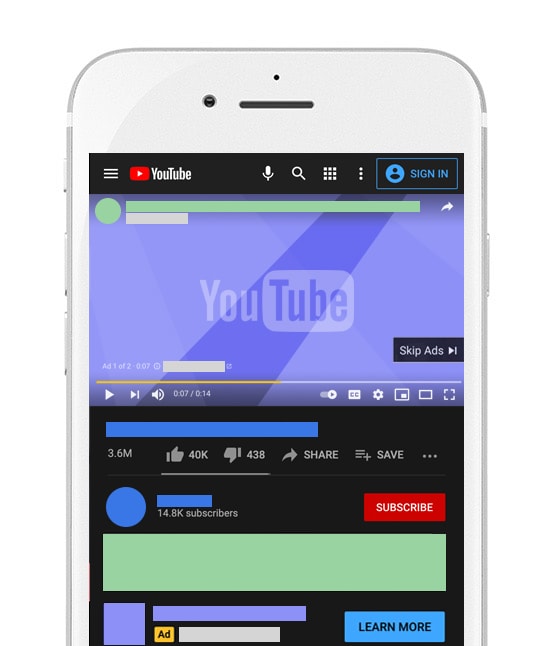 Crucial For Brand Recognition
If you want your ads to be seen and your brand to be recognized, YouTube may be the key you are seeking.
YouTube marketing allows you to get your brand in front of the masses. Recognition and trust are important factors to consider if you truly want to take your brand to the next level. Success with YouTube advertising requires a very specific skill set and experience.
YouTube advertising requires specialized knowledge in:
– YouTube Ad Formats
– Creation of Compelling Content
– Interest Targeting Techniques
– Demographic Targeting
– YouTube Remarketing
Laser Targeted
YouTube Advertising allows advertisers to target users based on a wide range of interests and demographics. With careful planning, proper setup and strategic optimization, we aim to get your ads showing to only the most relevant prospects.
Strategic Placement
There are several placements in which your ads can be displayed on YouTube. Of course, some placements will perform better than others and some placements may not be the right approach for your business. We'll help you navigate and determine the best approach!
Tight Control
Maintaining tight control to whom your ads are shown is key. We tightly control who your ads display and where they are delivered to ensure you get the most out of your advertising dollars and the best results possible.
Smart Optimization
YouTube advertising can be especially costly if an advertiser spends advertising dollars on the wrong formats and fails to optimize their ad targeting effectively. That's where we come in. Our goal is to bring the best results possible for your ad spend.
Live Reporting App / Dashboard
No more waiting on reports… Get performance data in real time!
Our app/dashboard interfaces with platforms such as Google, Facebook, Instagram and more to bring you campaign data in real time.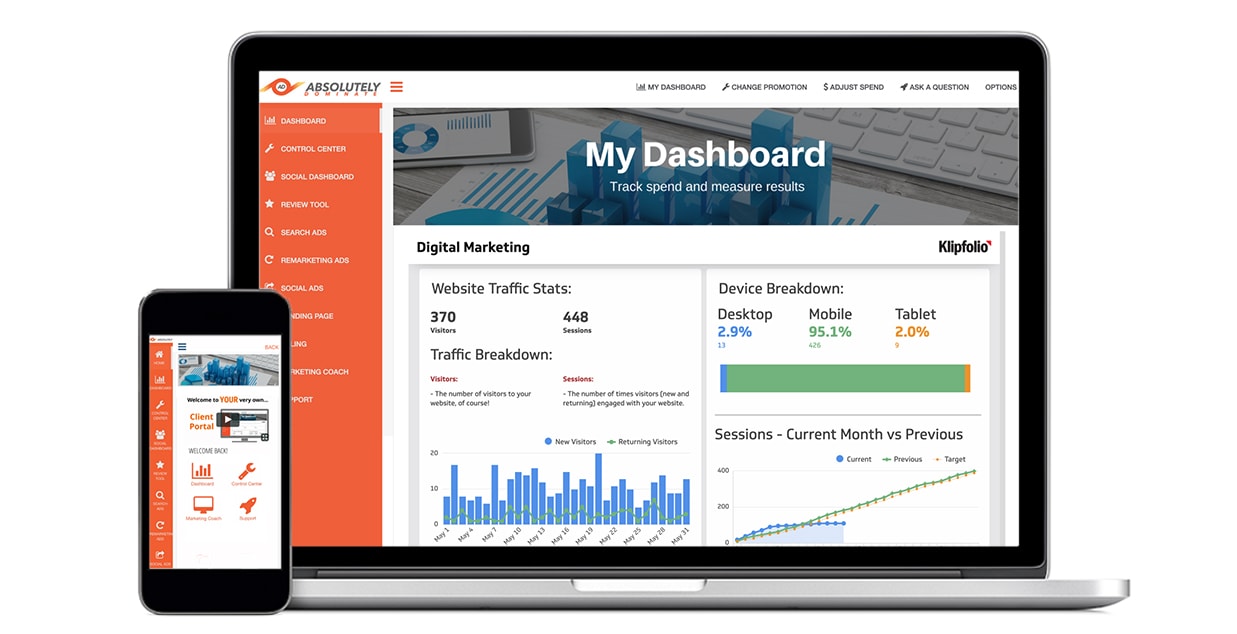 Live Reporting
Forget monthly or even weekly reporting! We give you our special app where you can track performance data in real time! Just open the app and there it is; all of the data for any date range you want to see.
View Custom Date Ranges
All of your reporting is live and easily accessible through the AbsolutelyDominate app. This includes all of your previous performance data as well. Just select the date range you want to see and BAM!
Insightful Spend Breakdowns
We break your spend down by age and gender so you can see exactly who is clicking on your ads. This helps us determine where your advertising dollars are best spent and helps us make smart optimizations as to where we allocate your ad spend.
Easy to Understand
We've worked very hard to make our reporting intuitive. Every metric is defined so you understand exactly what you are looking at. Our reporting dashboard also includes many helpful visualizations to help you digest your metrics.